The Art of Running and Radiant Running Workshop – Montreal
Dates / Times: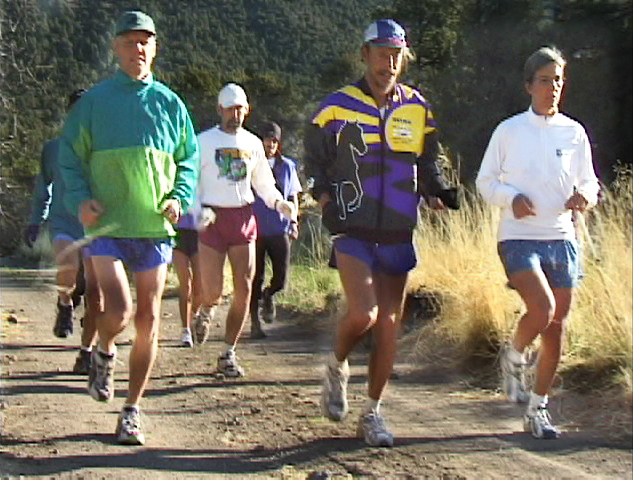 Saturday, June 9, 2018 – 9:00am – 5:00pm
Saturday evening – Join Malcolm and Douglas for informal dinner and Q&A (optional)
Sunday, June 10, 2018 – 9:00am – 5:00pm
Cost:
$250 if paid by May 1
$275 if paid by June 1
$300 June 2 or after
$100 for observers
Location: 
Yoga De L'éveil
4847 Avenue du Parc
Montréal, QC H2V 4E7, Canada
To Register: Click here
Workshop Focus:
"It's no secret that good running form is the foundation for freedom from injury, improved performance, longevity as a runner, and enjoyment of the sport. This clinic is designed to build that foundation, and help each runner achieve those goals."
You will learn how to…
diagnose running form problems
improve your stride
create an injury resistant body
get the most out of your training
Video analysis of all participants and personalized instruction
DAY 1:
Video Taping and Gait Analysis:
In this clinic we will film, view and study your running form and biomechanics. This indispensable tool affords you a great opportunity to see yourself in action and receive expert feedback that both reinforces the things you are doing right in your form and movement, and helps you to correct the habits and inefficiencies that hold you back from feeling and performing your best. This process helps you to become significantly more aware of your posture and gait, and sets the stage for making lasting positive changes.
Get Hip to Your Full Power:
The biggest obstacle that prevents people from improving their running performance and avoiding injury, is their failure to utilize the powerful core muscles of the hips and pelvis for forward movement. You will learn how to fully engage these prime movers, which extend from the torso and move downward into the hips and to let the synergistic muscles of the thigh and calf relax and do their job. You will be pleasantly surprised at the results you get from the techniques that will be presented in this first clinic. Skillful use of the hips and pelvis is central to fluid efficient movement and provides the foundation for continued improvement.
DAY 2:
Putting it All Together
Today, we will build upon the foundations established in the first class. You will learn to maximize your running efficiency through integrated use of all body segments and systems. We will address structural alignment, upper body skills, and stride mechanics. This allows each runner to learn how to maximize their elastic potential, decrease actual muscle use, and individually create for themselves the most energy efficient running form possible. This is the most important aspect of long distance running. "Terrain adjustments" for uphill and downhill running are among the many techniques we will teach that will help you get more results from your hard work and have a great time doing it!
Presenters: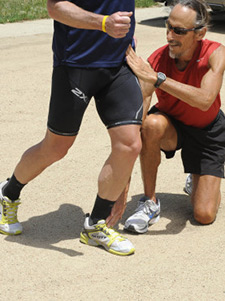 Douglas Wisoff, PT, Boulder, Colorado. Six-time Leadville finisher and 3-time age group winner. Douglas coaches runners of all levels, including marathon and ultramarathon runners. Douglas is an expert on running form for performance enhancement and injury prevention.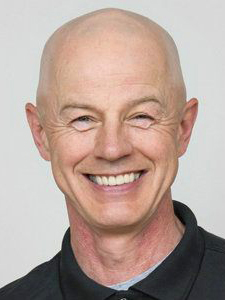 Malcolm Balk, Montréal, Alexander Technique teacher, running Coach.
Malcolm Balk is a well-known Level 4 running coach and still competes in his veteran category. (Age group Canadian half marathon champion in 2011 and 2012). In 1991 he brought running and the Alexander Technique together when he developed the Art of Running workshops which have been enjoyed by runners all over the world.
Malcolm Balk is the author of two books: Master the Art of Running and Master the Art of Working Out.

Details
This clinic is limited in size although there will be space for observers (observer rate is $100), so register early!
There will be an opportunity to continue talking with Douglas and Malcolm during Saturday dinner, in a relaxed and informal manner. Join us!
FAQs
How can I contact the organizer with any questions?
Please email Malcolm at malcolm.balk@nullgmail.com
What should I bring into the event?
Your running gear, as we will film you running on both the Saturday and the Sunday. Maybe something to take notes with as there will be lots of super valuable information.
What's the refund policy?
No refunds; however, workshop registrations are transferable.