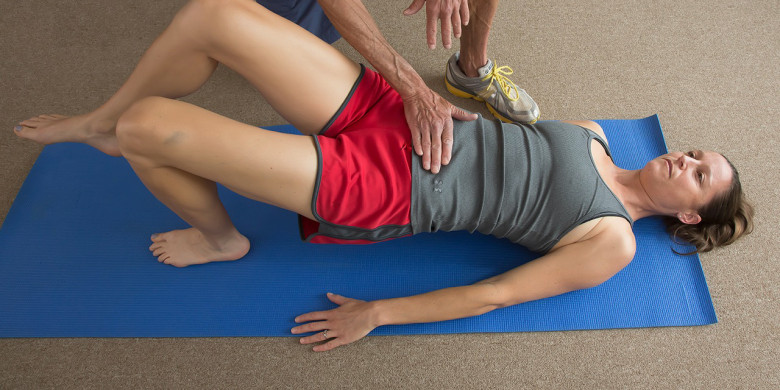 You absolutely shouldn't be running with pain, either chronic recurring pains, or even little annoying pains.
Nor should you need to take long detours and layoffs from all the common injures we get as runners, everything from acute and chronic overuse injuries to simple traumas such as a sprains and strains.
Many of the chronic/recurrent pains we get with running and some of the acute injuries can resolve quickly with a few minor adjustments to our technique combined with intelligent training choices during the healing process.
Physical Therapy for Runners: What to expect
Full body strength, balance, and symmetry assessment and comprehensive movement assessment; posture, walking video gait analysis, and running video gait analysis
Training and Education based approach (not the more common Isolate and Treat approach) with the goal of permanent skill acquisition
Eliminate Pain and increase Efficiency, Satisfaction and Enjoyment of your running
Create a healthy, strong, durable running body
The way I work with you is to correct everything that is related to the quality of your running. My approach goes beyond a ready made blueprint of proper mechanics, and makes a full assessment of your posture, movement skills, training, muscle balance, and injury history. I'm looking for the "Root Cause" of your pain or injury. I also address what elements are missing or need improvement, and what innate strengths you have available that will help you learn, improve, heal, and perform at a more functional and higher level.
There has been an explosion of information and techniques put forth to help people learn how to run more efficiently in the last ten years. While you may find good advise, like mail order clothing, the instructions may or may not fit your body, and in addition don't take into account your particular learning style or the sequence of changes that might be necessary for you. For this reason I have adopted the a hands on approach that addresses individual needs and changes throughout the process of correction and improvement.
This information explosion has also entered into the domain of Physical Therapy. Where previously most Physical Therapists were limited to treating isolated areas of pain, now many are looking into the biomechanics and faulty technique as a cause of injury. While this is an advance it still isolates the mechanics and associated muscle groups and fails look you as a whole person, your foundational skills*, your quality of movement and your perception of movement and pain. As a result treatment often misses what will truly integrate these changes without you either falling back into old habits or developing different aches and pains.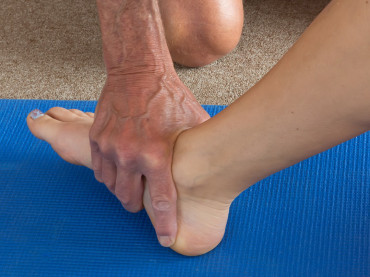 Healing running injures is far more effective when it involves teaching and learning rather then isolating and treating. I have, over the last 20 years, developed the skills to assess each runner as an individual presenting with a unique set of strengths and deficits in their posture and movement in general, and running in particular. And take great joy in helping runners to understand the nature of their injury. The blend of body, mind, and training elements I offer will help you to develop the strategy and skills necessary to heal and continue to develop as a runner.
* Foundational skills are necessary for complete motor learning. These skills, which are the underpinning of posture and movement, help with postural control, balance muscle-firing patterns, create the sense of an integrated and powerful body, and ensure permanent and positive changes to your running form.
---
Hip Pain
Hi Douglas, I can't even wait until I see you Tuesday to share the news that I just ran 10 miles without hip pain. That is the first time in MANY years!!! Thank you!

— Debbie (Wright)
---
IT Band Pain
After I spent $800 and weeks of following recommended exercises, I still had IT band pain so bad I couldn't run 50 yards. The traditional PT clinic failed to understand the root cause of the pain. After one session, you had me on the road to running pain free and building mileage back up with improved form and efficiency. I was amazed I could run again! I'm now running distances I thought were impossible before my injury and wouldn't be running today if I hadn't found you.

— Jake Fulcher, Evergreen, CO
---
Chronic Knee Pain
I was having chronic knee and IT band issues that resulted in a five year absence from marathon distances. I was proactive in seeking help and had been to six different physical therapists and doctors to help identify and fix the issue – both short and long term. Most of the diagnoses resulted in stretching and workout regimens, all of which were difficult for me to consistently implement. Although I had several gait analyses, they only resulted in a few tips on improving my form with no easy method for permanently adopting these into my form. I never had a follow up gait analysis to see if things were improving.With Douglas, things were immediately different. From day 1, the focus was on my running form and the inefficiencies and injury risks that went along with it. Each session gave me concrete methods for improving my technique and imprinting it into every mile and, ultimately, every step. Douglas uses slow motion video to capture and then review – he also shares it with me so I can watch at home.  It's simple but effective and altogether different than any other physical therapist I've been to. The reason behind this is due to Douglas' expertise at running. It was always discouraging to know more about running than my physical therapist – with Douglas, he's as much physical therapist as running coach and distance runner himself.

Micheal Tevebaugh, Denver Co
March 2015
---
Anterior Tibialis Tendonitis
I have been meaning to write to you for sometime. I just wanted to say an extra special "thanks" for the changes you have helped make to my running. It was 1996 that I first saw you for "anterior tib" inflammation. I suffered with this off and on for 15 years. Even though I had seen multiple physical and massage therapists, if I ran, the inflammation would return. My running soon became composed of three parts: one part aspirin, one part run and one part ice.

Well, as you are aware, after three months of working/running with you, I was better able to focus my attention on my body. More importantly, I was able to change the way I ran so that my running was more relaxed and without pain and inflammation.

In September 1998, I was able to run my first marathon ever, Berlin in 3:15. I felt great the whole way. In May, this year, I ran the best Bloomsday of my life (a 12k race, I have run 13 times since 1979). I also ran my best Bolder Boulder.

Now at 48 years old, my running is stronger than ever before, thanks to being able to train pain free. I wouldn't have been able to do it without your initial help. Thanks again.

See you on the trails,

Ed Terrell