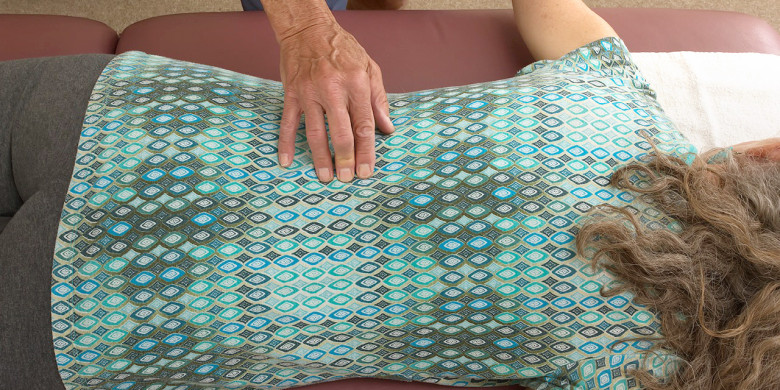 Creating The Optimal Healing Environment
It is a combination of what we bring to the table in terms of strength of our immune system, condition of our body in terms of balance, our posture and how we move, our mental activity and its relationship to our symptoms. All of these play a role in the rate and completeness of our healing process, no matter what level of healing is being addressed.
As a holistic physical therapy practitioner I take the understanding I have of the human body and of injury and healing processes and apply that to all the ways a person uses themselves at work, athletics, home, play, and daily activities. My approach is Mind/Body in that I orient and teach clients, using a blend of body sensing/awareness exercises and somatic/proprioceptive training, to optimize their healing environment by awakening and employing all their faculties to do so.
What is Holistic PT?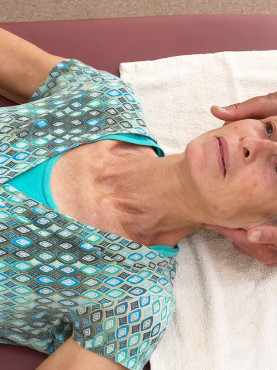 Physical therapy has as its tradition the idea of helping a person to become physically independent. It emerged out of World War I as a modality to improve the lives of wounded soldiers by encouraging and enabling independence in the face of life-changing injury. As it is taught currently the main intent continues to associate healing and self-reliance.
Current medical practice has evolved more towards a "treat the symptom" model and greater reliance on medications and techniques to relieve symptoms, thus denying the freedom associated with self-reliance. In addition, to truly heal one must solve the equation that is presented by the symptom, not hide, mask or drive it away.
This is where holistic practice differs from current medical practice.
Four Main Tenets of Holistic Thought and Healing
There must be an understanding of the significance of the symptom in terms of the whole person, and to drive the symptom away would have a negative effect on ones health over time, because it is likely that the cause, or causes, were not addressed.
2. The individual is ultimately responsible for their own health, which has been stated throughout history, "Know thyself', and "Physician heal thyself".
That our current condition is generated out of our own imbalance, be it faulty posture, muscle imbalance, or systemic disturbances. When an imbalance reaches a critical intensity, it will be expressed as illness or injury.
The symptom is a key to the solution and represents a learning opportunity. Finding a cure is then an intelligent orientation towards the underlying causes.
Holistic physical therapy means that the therapist/client relationship develops into a team effort to not only solve and resolve the current situation, but to learn how to prevent its reoccurrence or progression into some other ailment. Symptoms direct us to the responsibility we need to take to return to inner balance.
---
Douglas,

As my treatment with you soon draws to its inevitable close, I just wanted to thank you for assisting me in such a life changing way with my recovery.

I never thought that a car accident would help me to embark upon such a positive path regarding my overall health, and I want to thank you for working with me on such an integral, life changing level.

Our work together has given me an awareness of how to take control of my well being throughout the day in a way that I have never had before. The exercises we have worked with to alleviate pain, to develop strength and to enhance awareness of position and posture, movement, diet and emotional/physical connections has given me a solid sense of being grounded and control about my body which has made a tremendous difference in my day-to-day life.

Thanks to the work we have done, and your continual encouragement throughout my recovery, I am now exercising regularly at the Recreation Center. I now use exercise not only for strengthening, but for stress relief, emotional uplift and to reinforce a healthy sense of self. I am much more aware of the connection between my physical well being and emotional well being and feel that my life habits have truly changed from the ground up!

Sincerely, Rhonda Miller
Advertising Manager, Silver & Gold Records